Which Canadian Coins Are Silver?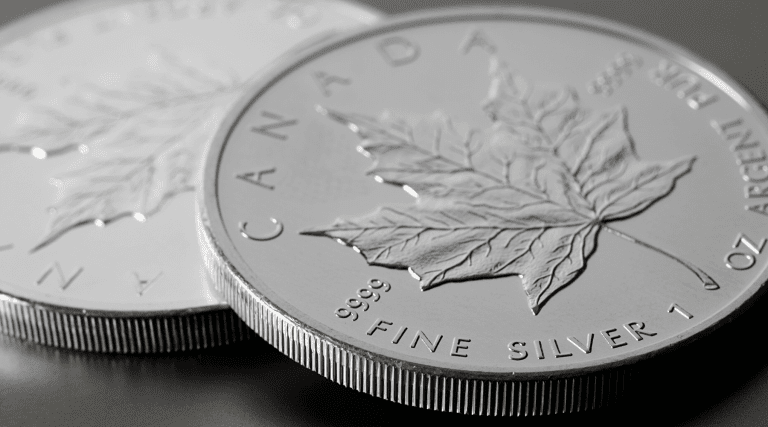 The Royal Canadian Mint is a Canadian crown corporation dedicated to producing Canada's coinage as well as the coinage of many other countries. It designs and manufactures circulation coins as well as coins meant for investing and numismatics.
Many Canadians will recognize their toonies, loonies, quarters, dimes and nickels as having been made by the Royal Canadian Mint, but do any of these coins contain valuable silver? Not likely.
Canada's History of Silver Coin Production
No circulation coins produced by the Royal Canadian Mint have silver anymore since the cost to buy silver would far outweigh the face value of the coin. From 1858 to 1919 the Royal Canadian Mint minted .925 sterling silver coins in 5-, 10-, 25- and 50-cent pieces. The nickel became pure nickel after two years as a .800 silver coin. To further save costs,, the Mint used 0.400-0..800 fine silver until 1967 for the 10, 25 and 50-cent pieces. A quarter from the 1960s can sell for almost $10 and depending on the quality, even more.
Along with these coins, the Royal Canadian Mint produced one-dollar silver coins from 1935 to 1967, all with a .800 silver purity.
With high silver content, these silver coins and many others are highly sought after by collectors and investors.
Some older Canadian silver coins have mistakes that further increase their value. There are versions of the 1967 Canada Goose Silver Dollar that have its obverse at an incorrect angle – some are even completely upside down. There's also the 1948 King of Canadian Silver Dollar that includes "the emperor of India". Most modern Canadian mints have fewer and less noticeable errors.
Canadian Silver Coins to Buy Today
The crown corporation produces silver coins that are beloved around the world, including commemorative silver coins for the Klondike Gold Rush, coins honouring Alexander Graham Bell and even a silver coin that is likely the most incredibly designed 'triceratops' coin in the world.
That being said, the Mint's most famous coin of them all is the Silver Maple Leaf.
Launched in 1988, the Silver Maple Leaf is a silver bullion coin that is legal tender here in Canada, with a face value of $5. Its 99.99% silver content elevates the coin to be not only one of the best-known silver coins but also simply one of the best in terms of silver purity.
Since Canada is a Commonwealth Country, the back features Her Royal Majesty Queen Elizabeth II with radial lines.
Due to the coin's consistent popularity, the Royal Canadian Mint has a variety of versions minted every year, including a Super Incuse Silver Maple Leaf, an Ultra-High Relief Silver Maple and even larger two-ounce Maple Leaf coins.
The beauty and detail in the design and the Royal Canadian Mint's commitment to always exceeding expectations ensure that Canadian silver coins will remain remarkable investment opportunities for years to come.
Which Canadian silver coin do you wish you could own? Send us an email to let us know. We would love to help you find your favourite silver coin today.